Simple CMS theme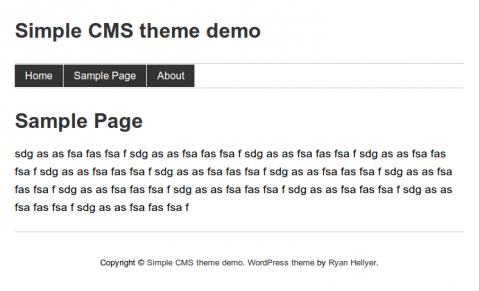 Download Simple CMS theme version 1.6
The Simple CMS theme is designed for use on websites featuring only static pages. It does not display comments, tags, categories or anything not needed for a basic static website. The theme folder only contains four PHP files, header.php, footer.php, index.php and functions.php. Unlike regular blog themes, static themes do not require large numbers of theme files.
This theme is intended for developers only as a basis for building new themes.
New features
Support
As this theme is intended for developers and is incredibly simple, I will not be providing support for basic theme modifications. If you have any suggestions, feel free to get in touch.